El área de Concesiones pertenecientes a Caobar, S.A. comprende una extensa zona alrededor de las 9.000 hectáreas.
La amplia zona reúne las mejores condiciones de mineralizaciones explotables. Las concesiones de arenas caoliníferas se encuentran en los términos de Poveda de la Sierra y Peralejos de las Truchas, a unos 210 Km. al Noreste de Madrid, y las arenas feldespaticas se situan en la misma zona y en los términos municipales de Taravilla y Atienza, al noroeste de la provincia de Guadalajara.
La explotación minera se realiza con los más modernos procedimientos operativos y utilizando maquinaria puntera , lo que permite un aprovechamiento óptimo de las distintas composiciones mineralógicas que se dan en nuestras explotaciones.
Caobar cuenta con dos plantas de tratamiento del mineral. La primera se encuentra en Taracena, y la segunda en Poveda de la Sierra, junto a la explotación minera, inaugurada el año 2017.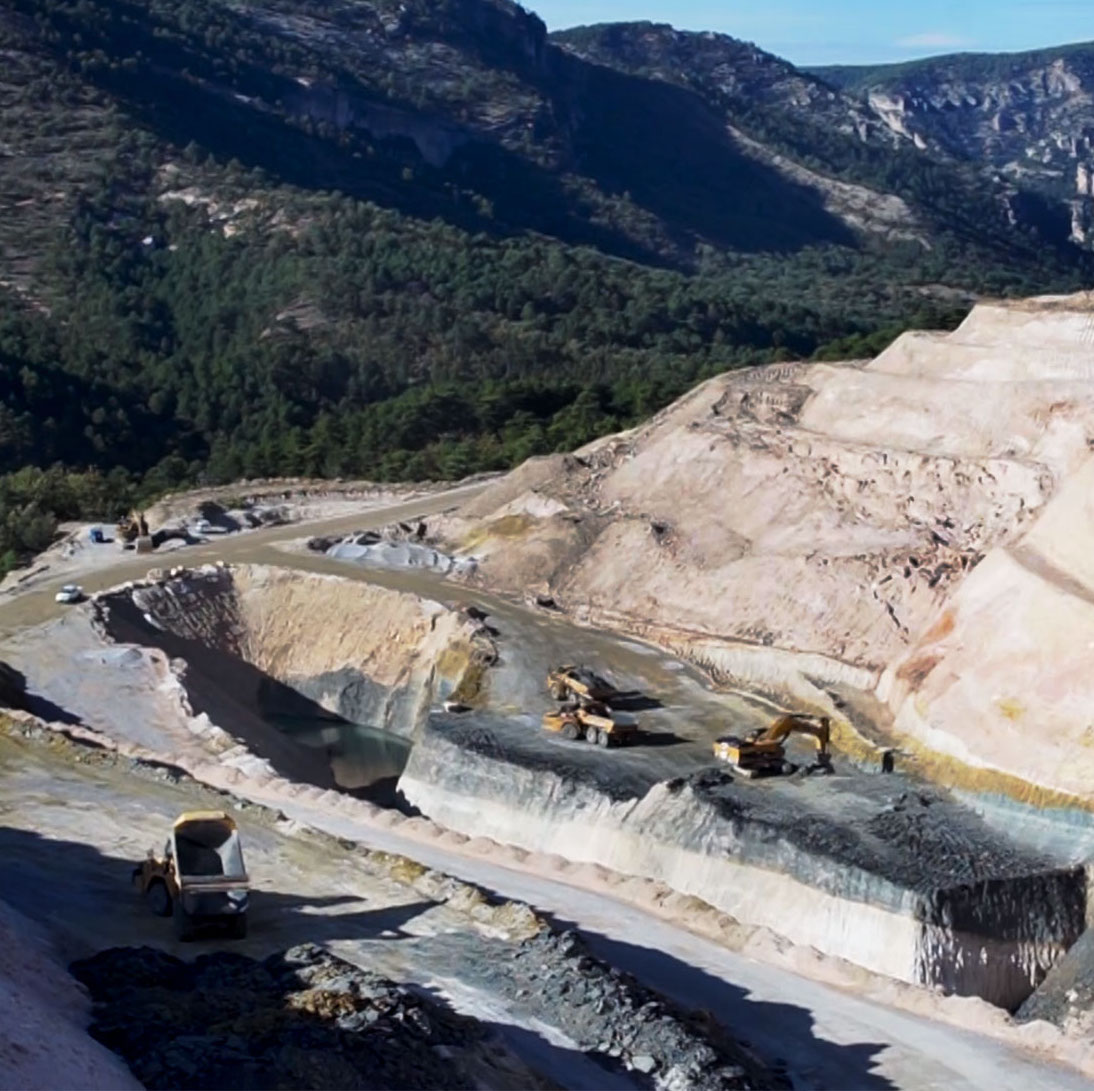 El mineral que llega de la explotación es situado en la zona de almacenamiento y según un estudio analítico detallado sobre él, se procede a alimentar la planta de producción, de forma selectiva, con el objetivo de lograr una gran regularidad y calidad en los productos acabados, ya sean Caolines o Sílices.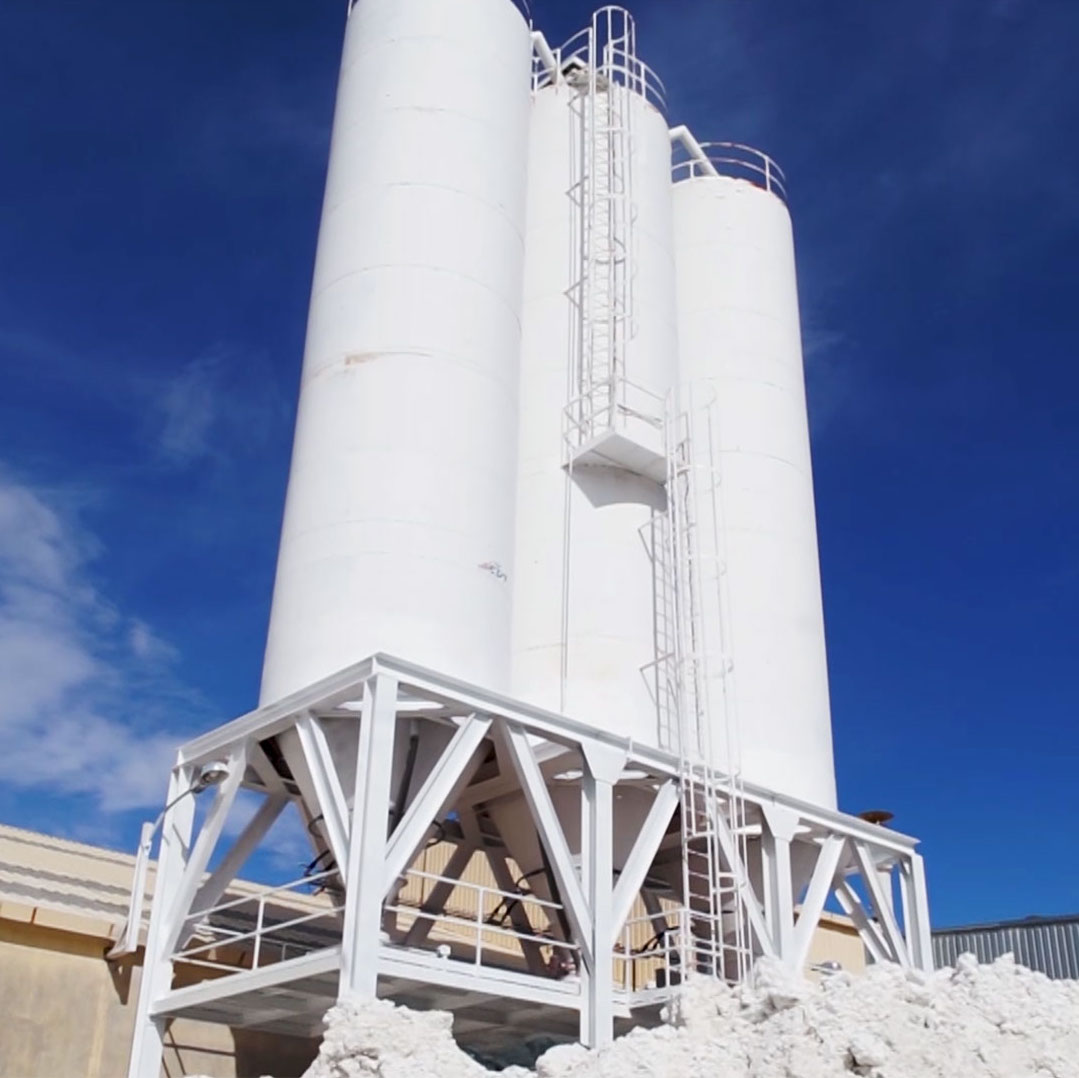 De la tolva de alimentación, el mineral es conducido mediante cinta transportadora a un moderno trómel donde se produce la disgregación del mineral, mezclándolo con agua.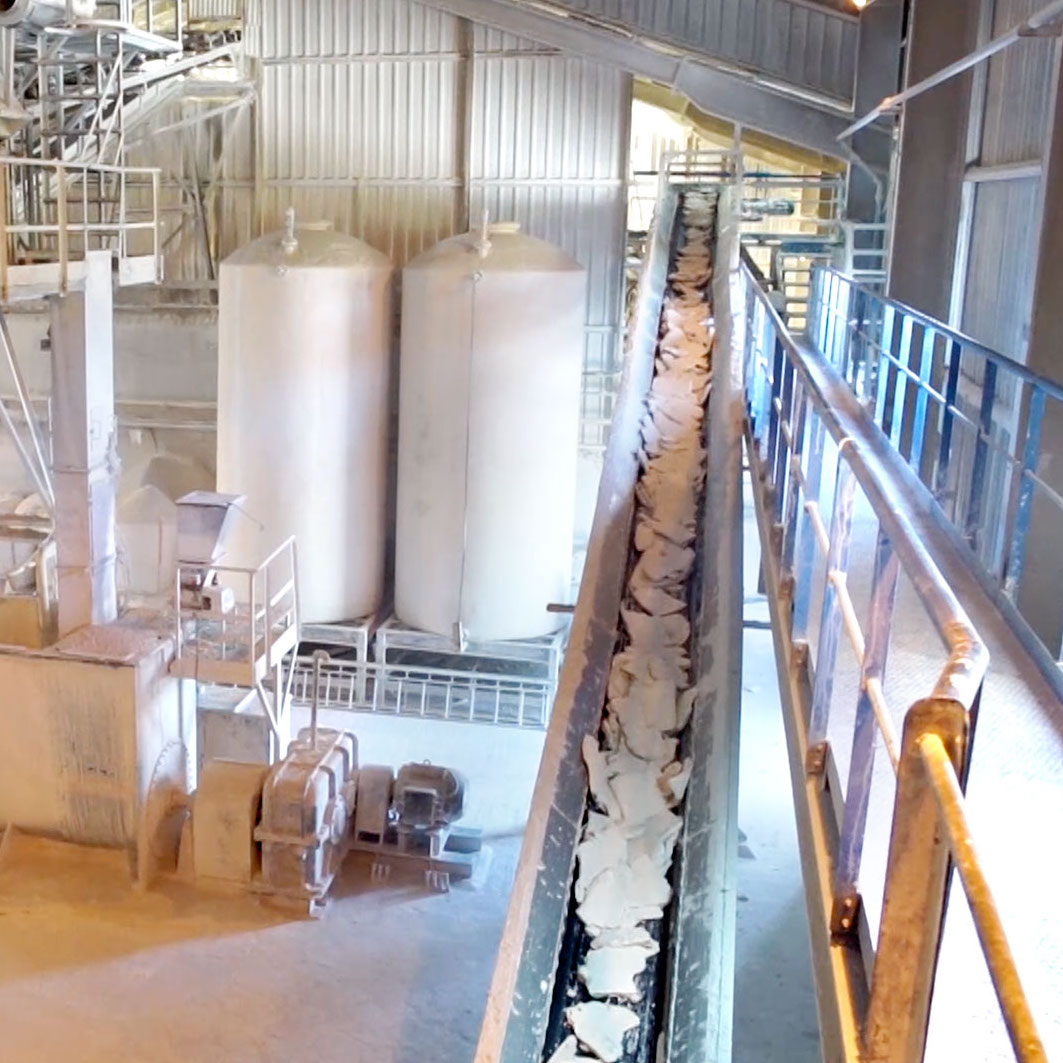 A su salida se separa la fracción superior a 6 mm, tipo grava, y el resto de mineral pasa por una serie de ciclones y tamices inclinados (lavados con agua), de este modo se produce una separación del caolín y la sílice y una clasificación de las arenas en sus diferentes granulometrías.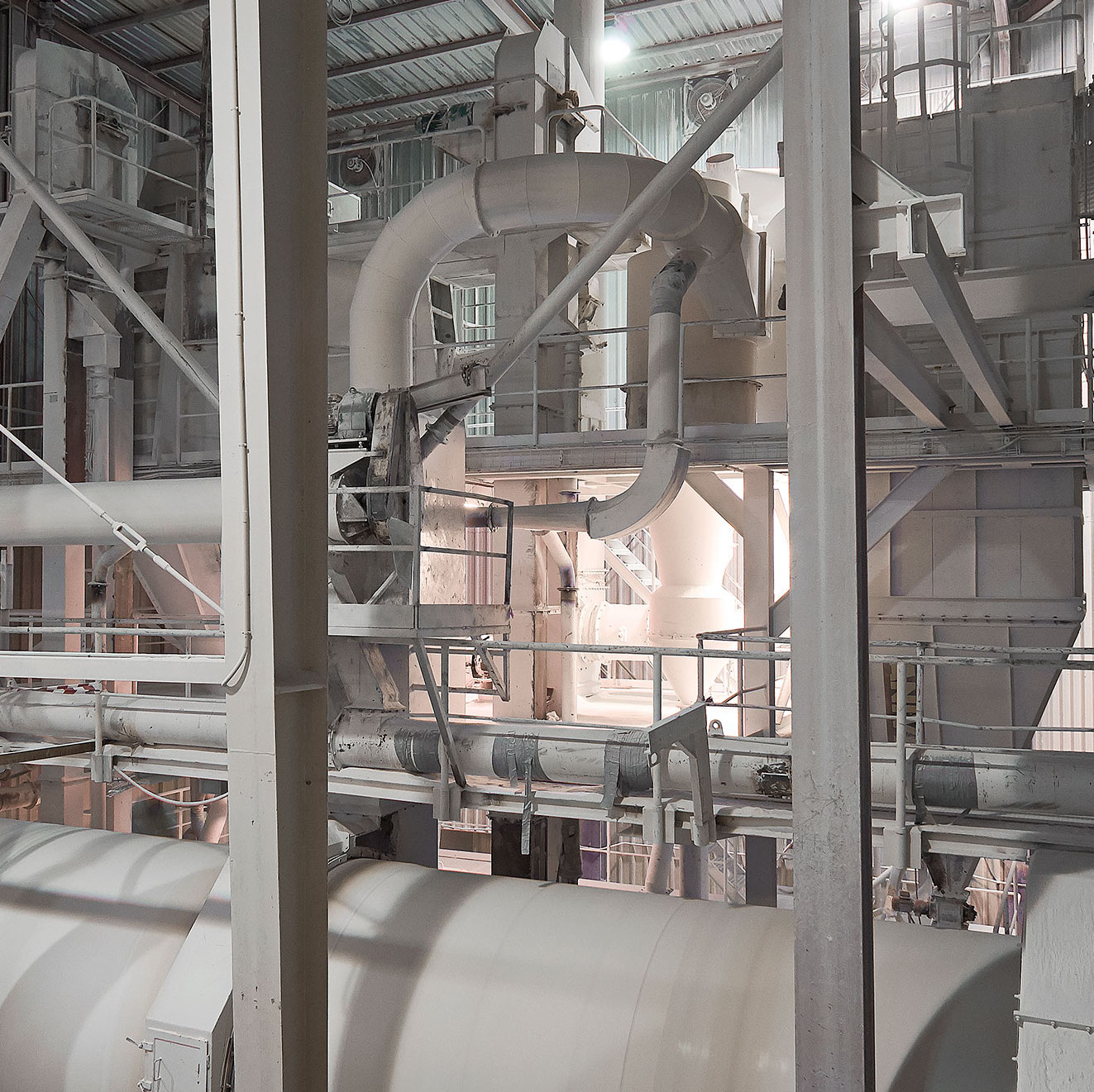 Son dos segmentos de producto los que obtenemos del proceso de separación por procedimientos físicos que utilizamos: el Caolín y la Sílice.
Kaolin is a pure, white clay that comes from the decomposition of feldspar rocks, and is considered by the government to be a "priority substance" as it is the raw material of countless industries that play an important role in the national economy.
Kaolin, also called China Clay, is a rock or sediment that contains a certain proportion (>15%) of kaolinite. Kaolinite has the following chemical formula Al2O3.2Si02.2H2O. It is distinguished from other clays mainly by its softness, whiteness and easy dispersion in water and other liquids.
After the separation of the silica sands, the kaolin pulp passes through different cyclone batteries, where the different qualities of kaolin are produced.
After a process of concentration of the pulp, they go to the filter-pressing section, which makes it possible to produce kaolin cakes.
The cakes are sliced and dried using different processes with natural gas. A granulated or powdered kaolin is obtained, which is stored properly for later loading into tanks or trucks.
Some uses and applications
for
K
AOLIN
The silica that has been separated from the kaolin in the washing process is originally classified as wet, obtaining different granulometries for different applications.
Silica is offered dried and classified or micronised, for which it goes through a drying process in rotary gas dryers, then it goes through a sieving process to obtain the desired granulometry with different intermediate sizes from 0 mm to 4 mm, or it goes through a micronisation process consisting of continuous dry mills, in which we can obtain the different quartz with granulometries ranging from 125 microns to 10 microns.
A vital part of the entire treatment process is the performance of tests corresponding to each stage of the production process. The ore is analysed both in the deposit and in the storage area.
For research and control studies, we have the most modern technical means, as well as highly qualified personnel.
Once the production chain is finished, the raw material is ready for its subsequent distribution and for this purpose Caobar offers its clients the most suitable delivery: in bulk in tanks or in the range of products packed in sacks or big-bags.
Some uses and applications
for SILICA

 
  Telephone: +34 96 154 69 74
         Movil: 691 545 121 Fax: +34 96 154 68 61 Calle Bajada del Río, s/n
        Apartado de correos 154
        46940 - Manises
        VALENCIA (ESPAÑA) Mail: jsp@josesp.com
 
 Telephone: +39 059-578911 Fax: +39 059-578991 Via Aldo Moro n.20 - 41043 Mail:  info@mineral.it

 
  Telephone: 0216 465 92 01 Fax: 0216 465 92 05 No:51 B 83 B BEYKOZ, Mail: info@sempaltd.com.tr